The Elder Scrolls Online, Map of The Rift
The Rift
The Rift is Skyrim's most hospitable region, where the city of Riften stands amidst the autumnal forest.
Alliance: Ebonheart Pact.
Part of: Skyrim (The homeland of the Nords).
Cities: Riften. Settlements: Nimalten, Shor's Stone.
The Rift Skyshards
Braced against wind near the mine (Northwest of Northwind Mine Wayshrine).
Be Shor to search all over the stone (Northeast of Fallowstone Hall Wayshrine, west of Shor's Stone settlement).
Nearly discovered by a mauled stablehand (North of Ragged Hills Wayshrine and Treva's Farm).
Cultists' prize near Ragged Hills (Southeast of Ragged Hills Wayshrine, west of Honrich Tower Wayshrine).
Scour the crags near Avancheznel (Southwest of Honrich Tower Wayshrine, near the entrance into Avanchnzel dungeon).
South where worms swarm the barrow (Southwest of Taarengrav Wayshrine, next to the worm cultists camp).
A prospect found (North of Fullhelm Fort Wayshrine, northwest of Lost Prospect).
Walk above the clouds (Northwest of Trolhetta Wayshrine, southwest of Fullhelm Fort Wayshrine).
Stay alert between Riften and Greenwall (North of Riften Wayshrine, near to the main road).
Clank of gears and hiss of steam (Inside Avanchnzel solo dungeon).
Guarded by bears in the hollow (Inside Broken Helm Hollow solo dungeon).
Deep in the roots of the tooth (Inside Faldar's Tooth solo dungeon).
Where green grows in the fort's wall (Inside Fort Greenwall solo dungeon).
Take a shrouded approach (Inside Shroud Hearth Barrow solo dungeon).
Tread carefully; don't break a leg (Inside Snapleg Cave solo dungeon).
Protected by wraiths in a beast's den (Inside The Lion's Den public dungeon).
The Lion's Den (Public Dungeon)
Name
Description
Points
Category
Lion's Den Vanquisher
Defeat three of the champions in the Lion's Den.
10
Dungeons:
Public Dungeons
Lion's Den Conqueror
Defeat all of the champions in the Lion's Den.
50
Dungeons:
Public Dungeons
Lion's Den Group Event
Defeat the Lonely Giant and his angry mammoths in the Lion's Den.
50
Dungeons:
Public Dungeons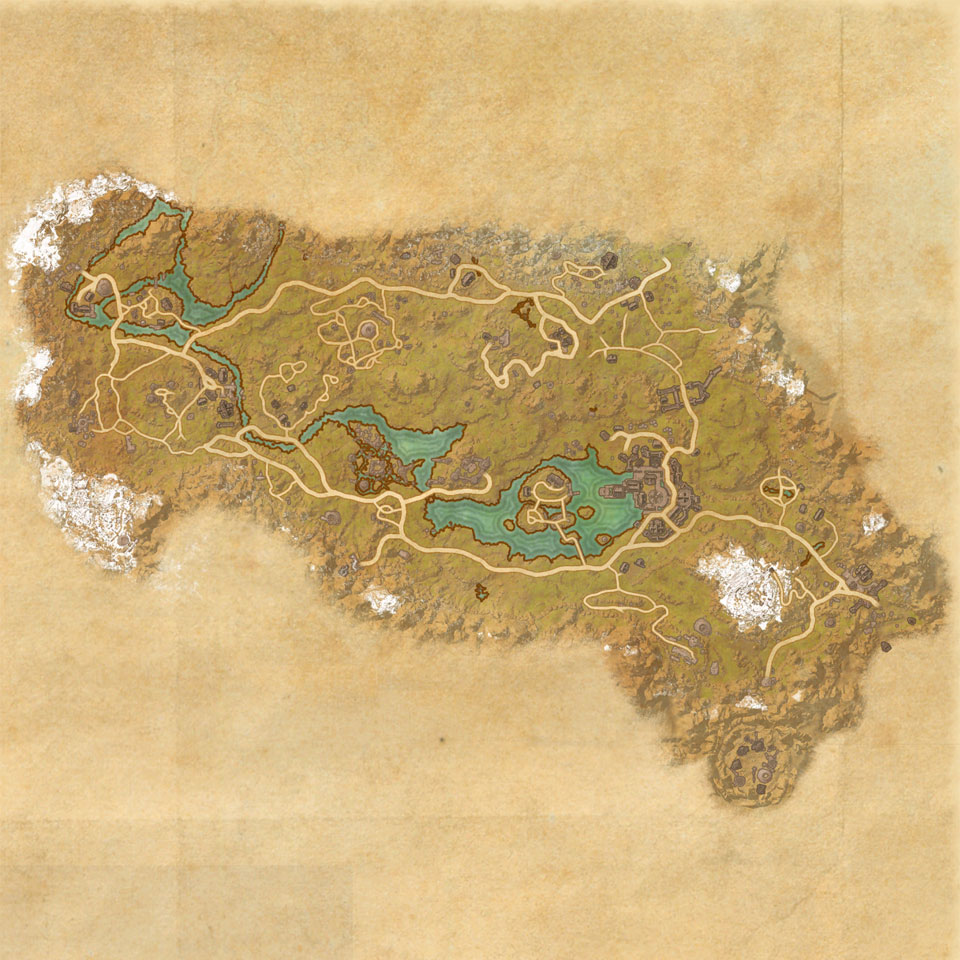 The Rift
Riften
Nimalten
Shor's Stone
Riften
Nimalten
Shor's Stone
Boulderfall Pass
Fallowstone Hall
Fullhelm Fort
Geirmund's Hall
Ivarstead
Skald's Retreat
Frostmoon Farmstead
Treva's Farm
Vernim Woods
Northwind Mine
Honrich Tower
Taarengrav
Pinepeak Cavern
Forelhost
Lost Prospect
Trolhetta
Blessed Crucible
The Lion's Den
Avanchnzel
Broken Helm Hollow
Faldar's Tooth
Fort Greenwall
Shroud Hearth Barrow
Snapleg Cave
Abandoned Camp

---

This is a camp inhabited by a ghost named Ghoragham.

Achievement:

Put Ghoragham to Rest: Put Ghoragham the Ghost to rest.
Frozen Ruins

---

This is a ruin guarded by a frost atronach named Nomeg Rine.

Achievement:

Frost Atronach Destroyer: Defeat the Frost Atronach, Nomeg Rine, at the Frozen Ruins.
Giant Camp

---

This is a camp inhabited by a giant named Longstride and his mammoth.

Achievement:

Defeat the Giant and his Mammoth: Defeat Longstride the Giant and his Mammoth.
Hunter Camp

---

This is a camp occupied by a group of Khajiit hunters.

Achievement:

Eliminate the Khajiiti Hunters: Eliminate Indur-sa and the Khajiiti Hunters.
Troll Cave

---

This is a cave inhabited by a pair of trolls named Frostdrool and Sleetclaw.

Achievement:

Kill the Trolls: Kill the Trolls, Frostdrool and Sleetclaw.
Wisplight Glen

---

This is a glen occupied by a wispmother named Aereus.

Achievement:

Banish the Wispmother: Banish Aereus the Wispmother.
Ragged Hills Dolmen
Smokefrost Peaks Dolmen
Stony Basin Dolmen
The Apprentice

---

This is a Mundus Stone found in Reaper's March, Bangkorai, the Rift, and Cyrodiil. Activating the Apprentice stone will grant you the permanent blessing of increased spell penetration.
The Steed

---

This is a Mundus Stone found in Reaper's March, Bangkorai, the Rift, and Cyrodiil. Activating the Steed stone will grant you the permanent blessing of increased run speed.
Eldbjorg's Hideaway

---

This is a cave located northeast of Nimalten. The cave contains a special crafting site, where you may craft items in the Night Mother's Gaze set.
Smokefrost Vigil

---

This is a ruin located southwest of Forelhost. The ruin contains a special crafting site, where you may craft items in the Willow's Path set.
Trollslayer's Gully

---

This is a cave located southeast of Honrich Tower. The cave contains a special crafting site, where you may craft items in the Hunding's Rage set.
Autumnshade Clearing
Grethel's Vigil
Honeystrand Hill
Jenedusil's Claw
Linele Skullcarver's Camp
Mammoth Ridge
Three Tribes Camp
Fallowstone Hall Wayshrine
Fullhelm Fort Wayshrine
Geirmund's Hall Wayshrine
Honrich Tower Wayshrine
Nimalten Wayshrine
Northwind Mine Wayshrine
Ragged Hills Wayshrine
Riften Wayshrine
Skald's Retreat Wayshrine
Taarengrav Wayshrine
Trolhetta Summit Wayshrine
Trolhetta Wayshrine
The Rift Treasure Map I
The Rift Treasure Map II
The Rift Treasure Map III
The Rift Treasure Map IV
The Rift Treasure Map V
The Rift Treasure Map VI
The Rift Treasure Map CE
Blacksmith Survey: The Rift
Clothier Survey: The Rift
Enchanter Survey: The Rift
Woodworker Survey: The Rift
Skyshard (Braced against wind near the mine)
Skyshard (Be Shor to search all over the stone)
Skyshard (Nearly discovered by a mauled stablehand)
Skyshard (Cultists' prize near Ragged Hills)
Skyshard (Scour the crags near Avancheznel)
Skyshard (South where worms swarm the barrow)
Skyshard (A prospect found)
Skyshard (Walk above the clouds)
Skyshard (Stay alert between Riften and Greenwall)
Skyshard (Clank of gears and hiss of steam)
Skyshard (Guarded by bears in the hollow)
Skyshard (Deep in the roots of the tooth)
Skyshard (Where green grows in the fort's wall)
Skyshard (Take a shrouded approach)
Skyshard (Tread carefully; don't break a leg)
Skyshard (Protected by wraiths in a beast's den)